Your new training partner
Understand your performance on a whole new level with an exercise tracker that helps you optimize your workouts.

From reps to rest times to daily targets, Calibrex 2 tracks all your workout metrics to help you make better informed training decisions.
KNOW WHERE YOU STAND
PR day or light day?!
Arrive to the gym knowing what your best performance was last time at a glance, so you can then adjust accordingly based on your readiness.

◉ Feeling well recovered and ready to go?
Use at least the same weight and try setting a target speed slightly higher than your previous best.

◎Feeling a bit tired, maybe did't get much sleep or not feeling fueled?
Calibrex makes it easy to know what to adjust in order to still get all the benefits of working out.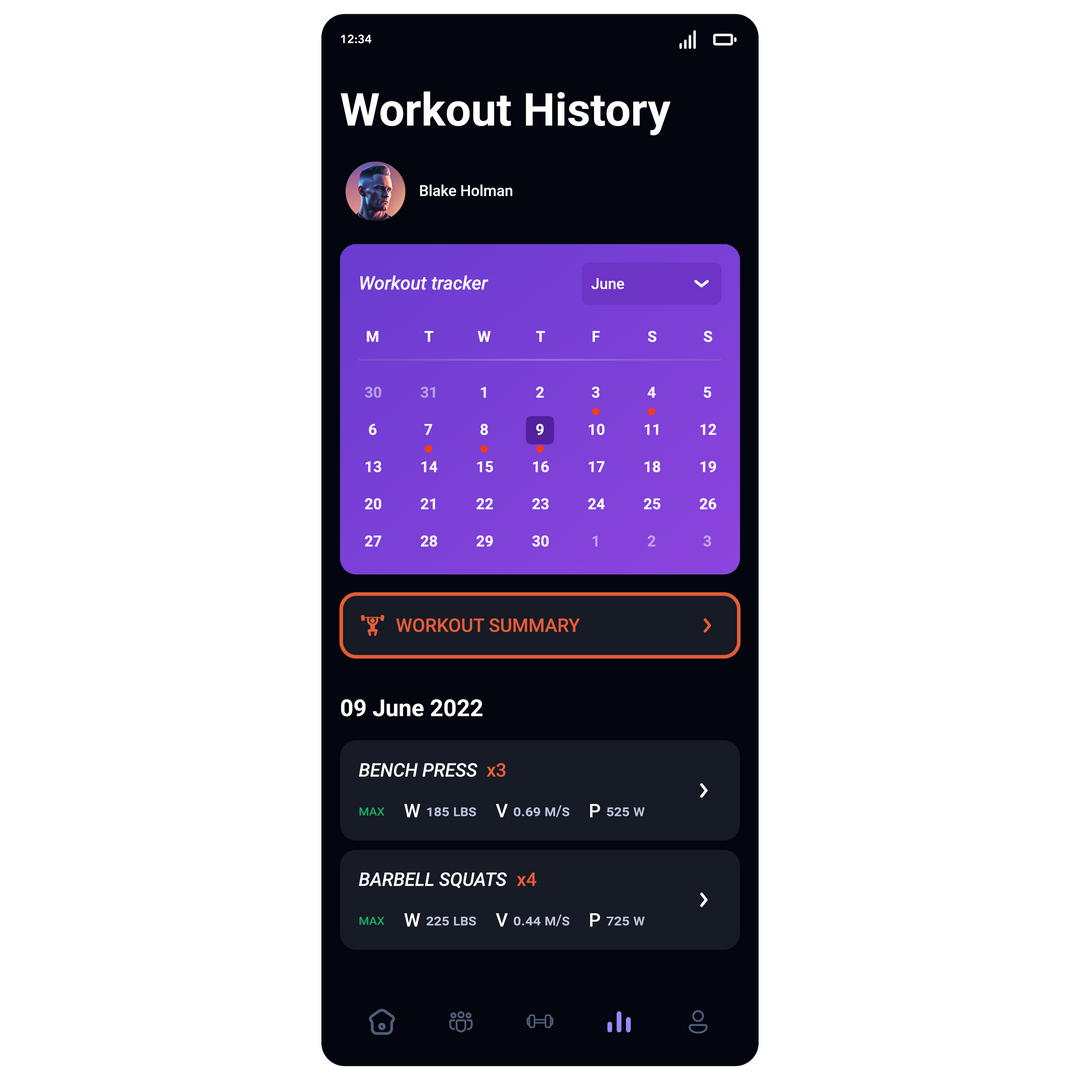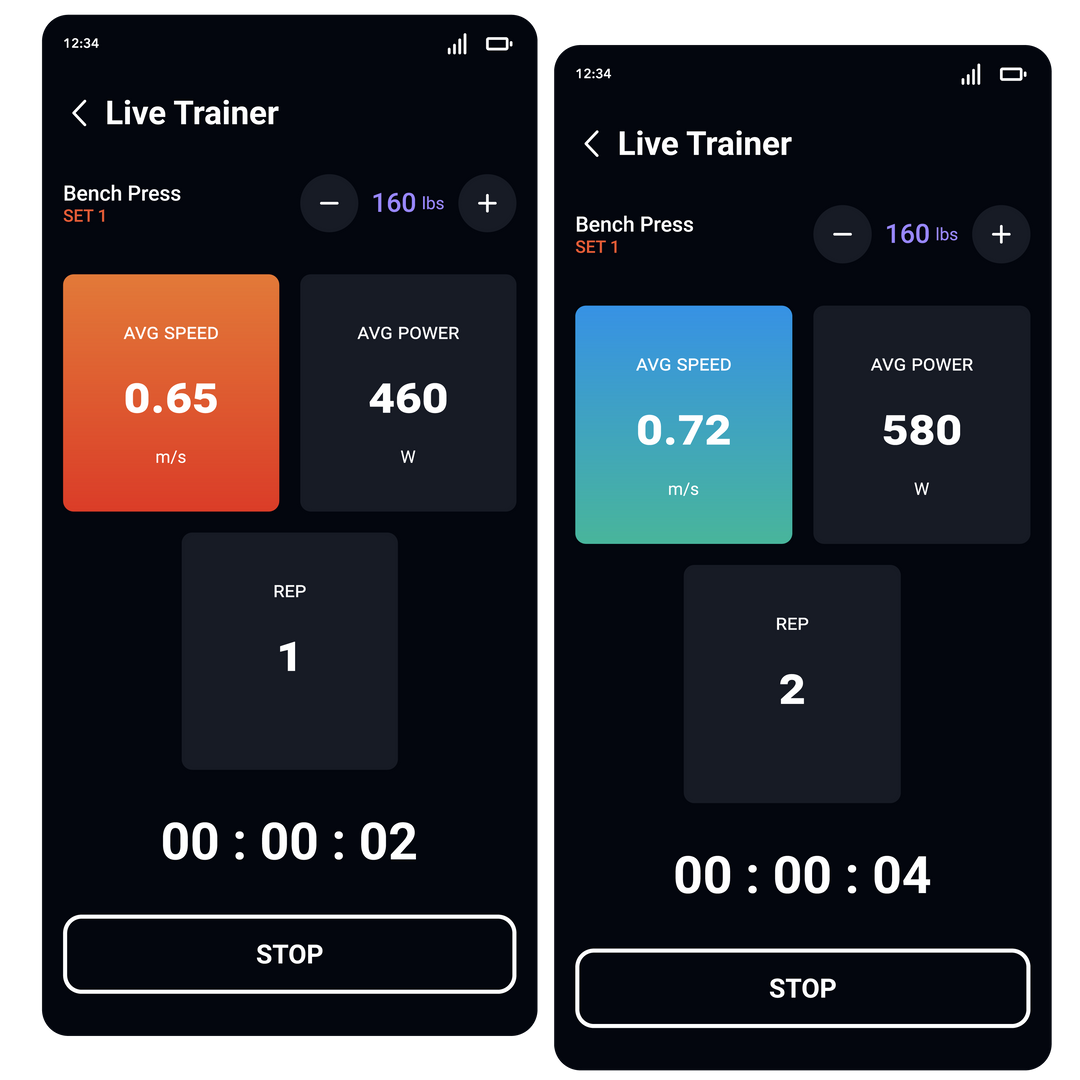 REAL-TIME COACHING
TRAIN SMARTER
◉ Get instant feedback on each rep to stay on top of every set.
◉ Optionally set speed targets to gamify your workout experience.
◉ Automatically track your rest times.
ARE YOU STRONGER THAN LAST MONTH?!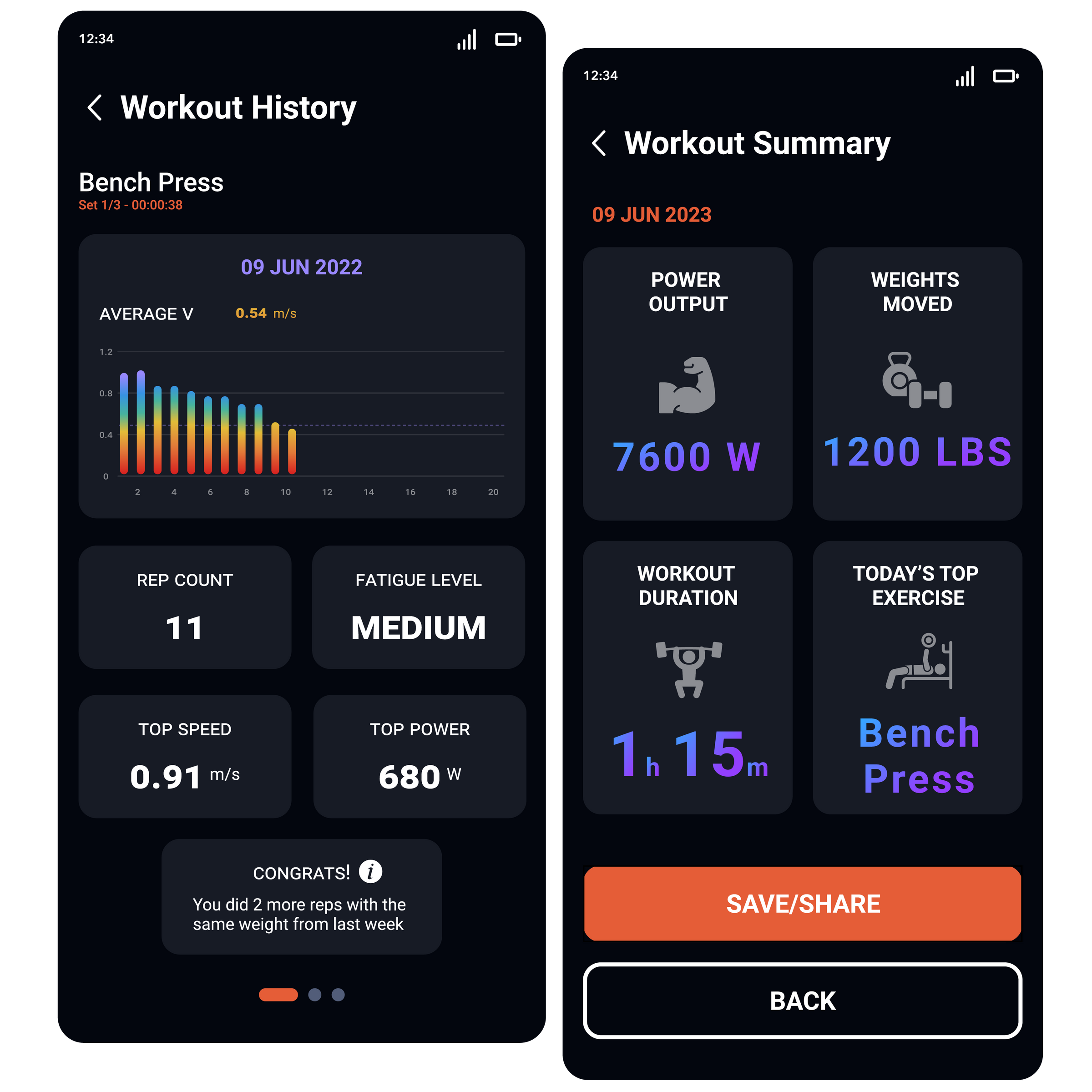 Get pro tips on each session
Intuitive workout history
Calibrex sums up your most important metrics to help you visualize progress and prevent the dreaded plateau.
Sharing your stats with your coach or friends takes seconds.
a summary worth sharing
Let those who matter know
Need to share your stats and progress with a health care professional, personal trainer or just your friends?
Finally have more context than "I did 3 sets of 10 on bench"
Every rep counted, because every rep counts.
Life's too short to be doing random workouts
Athletes don't do random workouts, neither should you.