why we're doing this and what to expect
Calibrex invites you to be a part of an exclusive beta experience that will change the way we train
let's shape the future of fitness together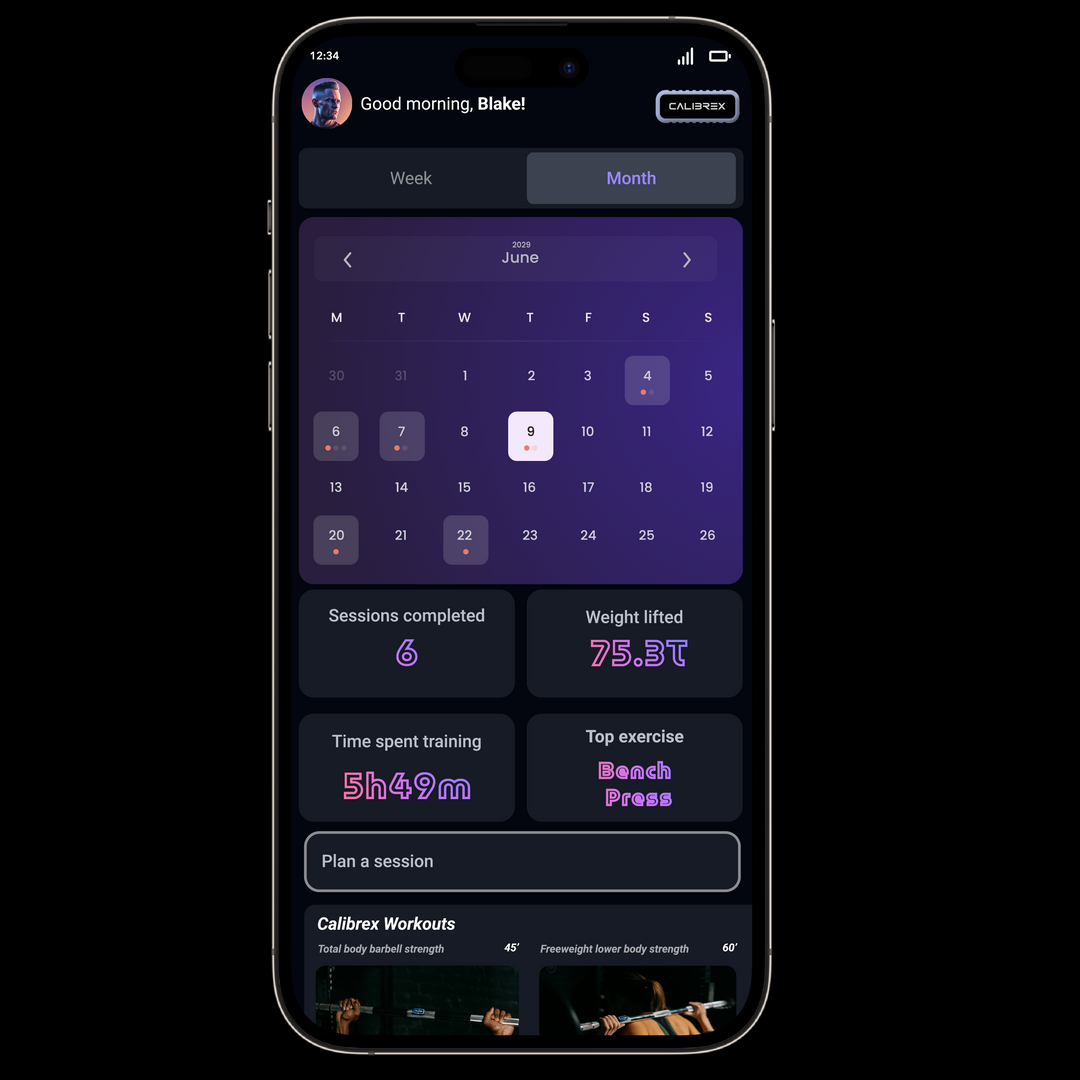 Step 1: Quantify your fitness level
After tracking a few workouts you'll spot different trends in your training that you weren't aware of before.

🗣️ Most often users find that they:
Aren't consistent with rest times between sets.
Don't remember how many reps/sets and weight they did for the same exercise during their previous workout.
Were lifting less weight than they were capable of.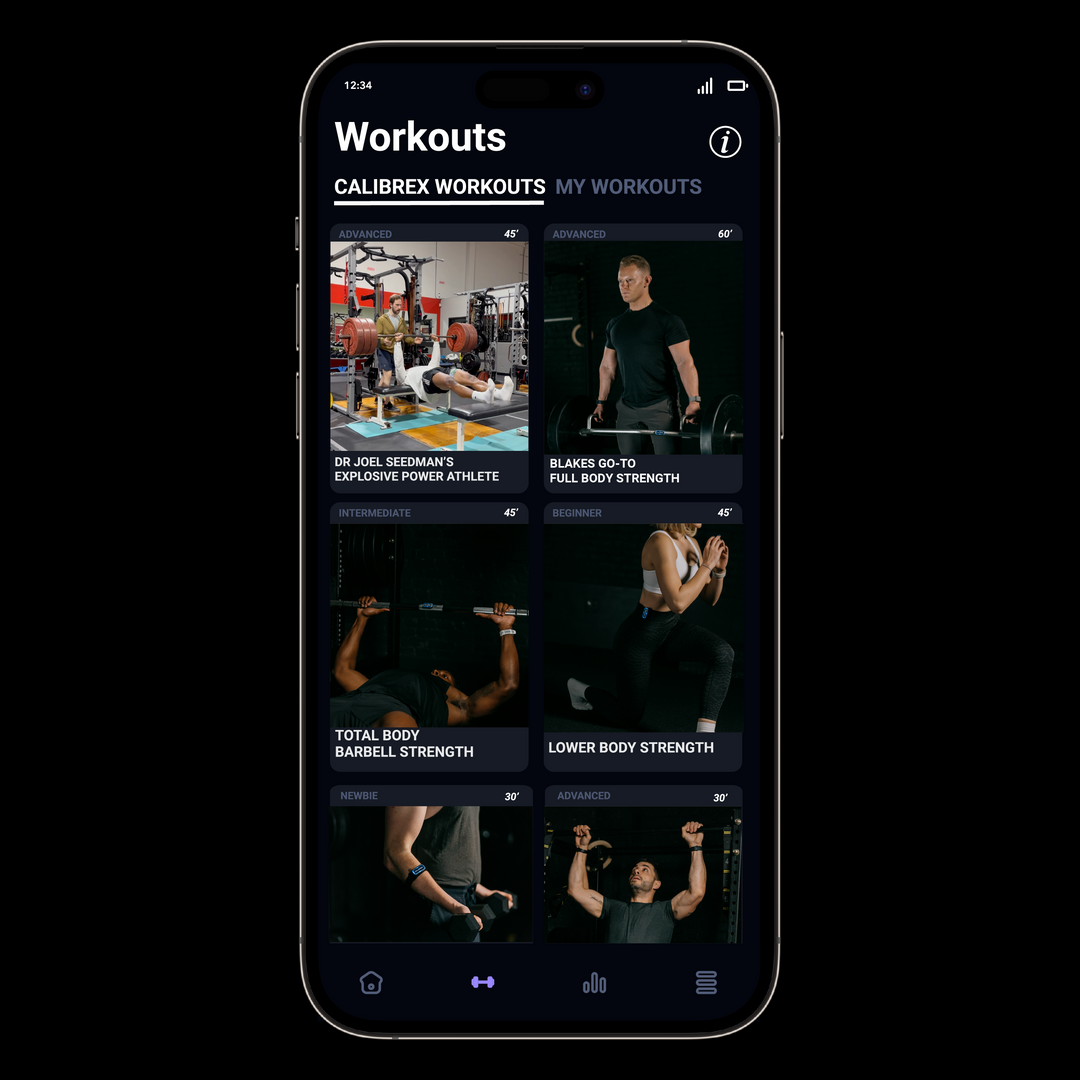 Step 2: Discover workouts for you
Calibrex recently launched a list of science proven, professionally curated workouts for all fitness levels.
Choose a workout based on the equipment you have available, if any – bodyweight only workouts are included.
This helps users:
Save time from planning workouts and keeping a logbook.
Keep it interesting and helps avoid overtraining the same muscle groups.
Get personalized results on effort.
Step 3: Get personalized insights
Be proud of your hard work!

The Calibrex workout summaries are meant to give you a high level overview of your entire workout – to view data in more detail head to the detailed workout summary page. You can save it to your camera roll and share it with friends and family or your coach.

lifetime vip
Receive a unique badge on your profile which is also displayed when saving or sharing workout summaries.

Upcycle your hardware.
Get a free upgrade to new hardware releases and be the first to own them.

private discord channel
Join in to chat directly with the team and other beta members. Get to suggest or vote for new features, and be the first to experience them.
Feature Requests

Personalized referral code
Get a unique referral code to share with your friends and family.
(Avg Referral Value: $30)
have a question? get a human answer asap