get paired up
Pair your Calibrex 2 and create your account
Complete the onboarding steps on the Calibrex app and create your account.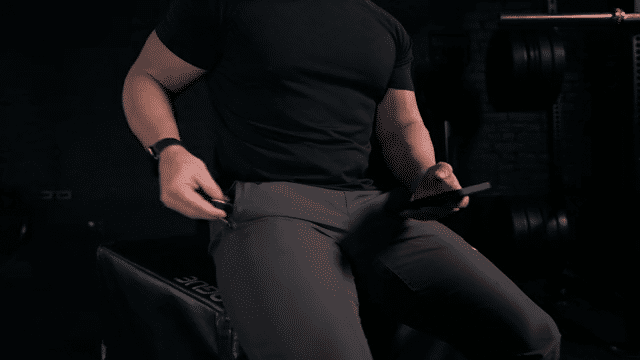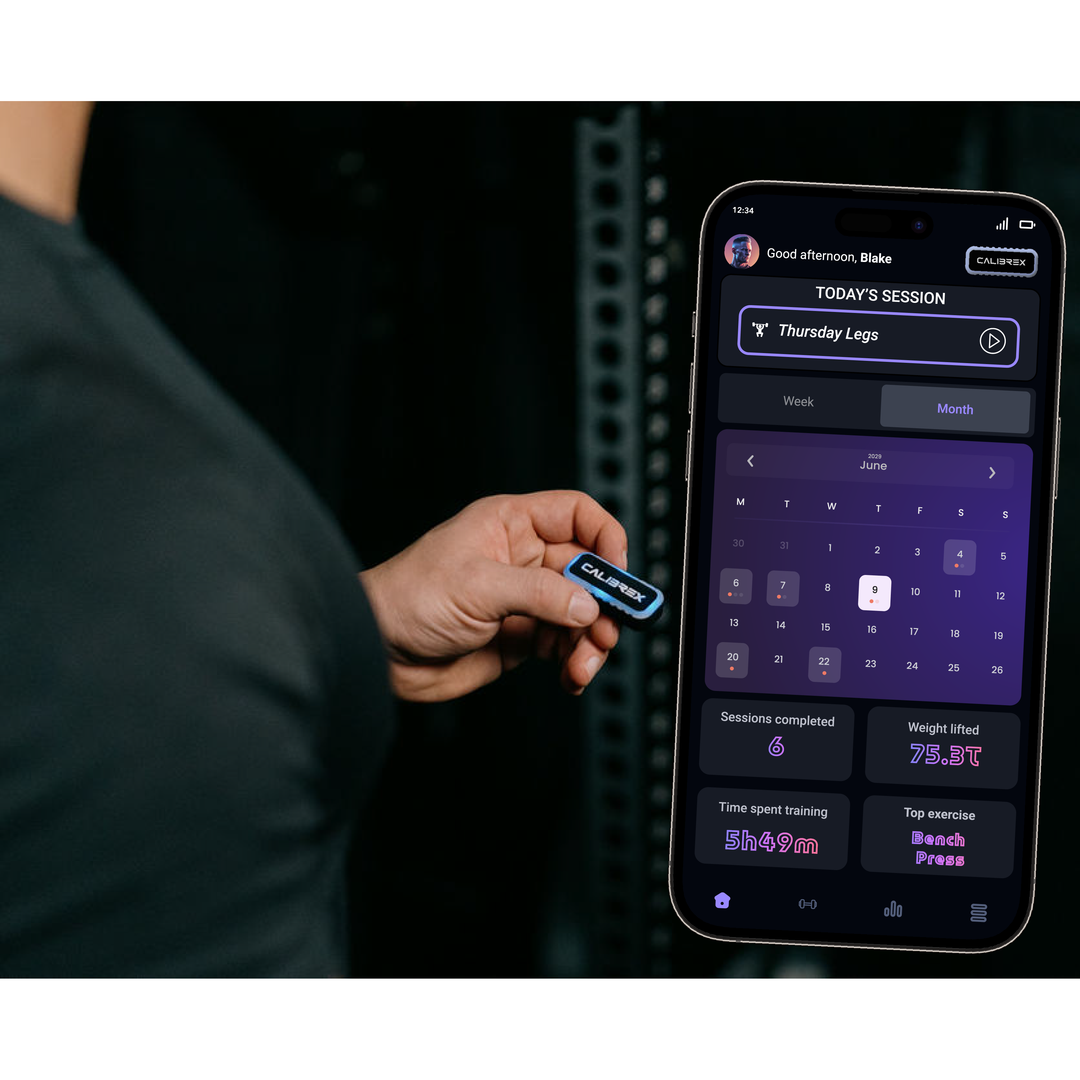 all your workouts in one place
meet the new dashboard
Get quick look of all your sessions

Tap the Calibrex 2 icon on the top right to pair your Calibrex 2

Switch from week to month to see how long you've spent training and the weight you lifted
Calibrex workouts
come in with a plan
Science proven, professionally curated workouts for all fitness levels. Free on the Calibrex App.
Run through a prebuilt Calibrex workout based on your fitness level

Create your own custom workouts with over 200 exercises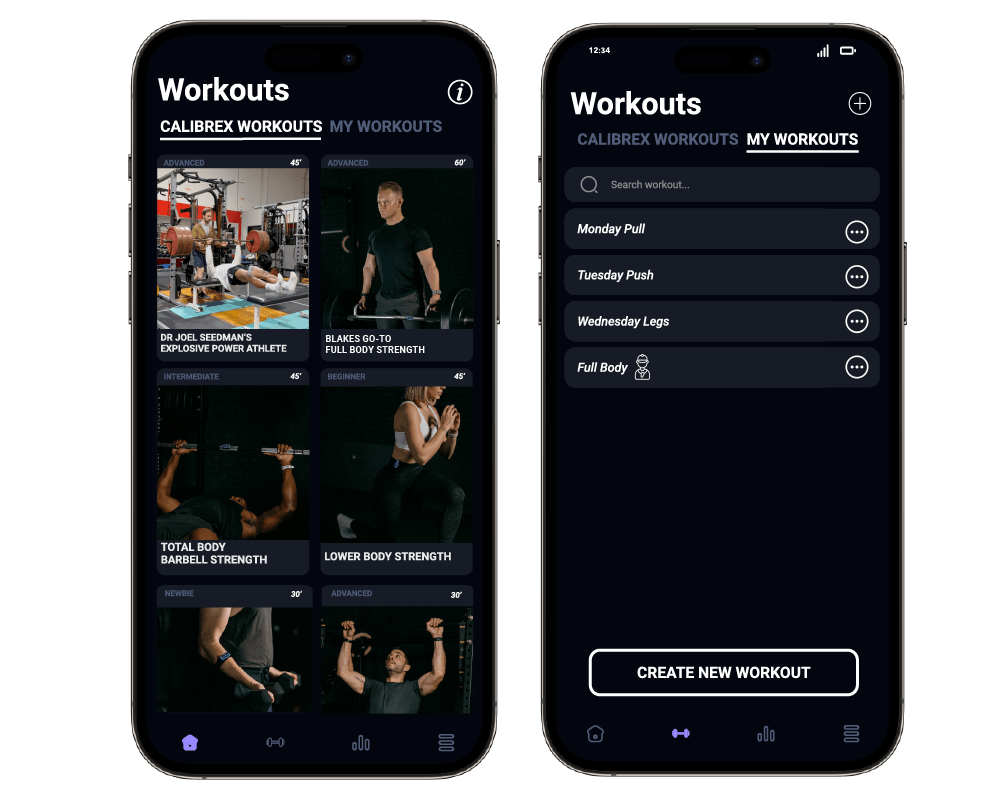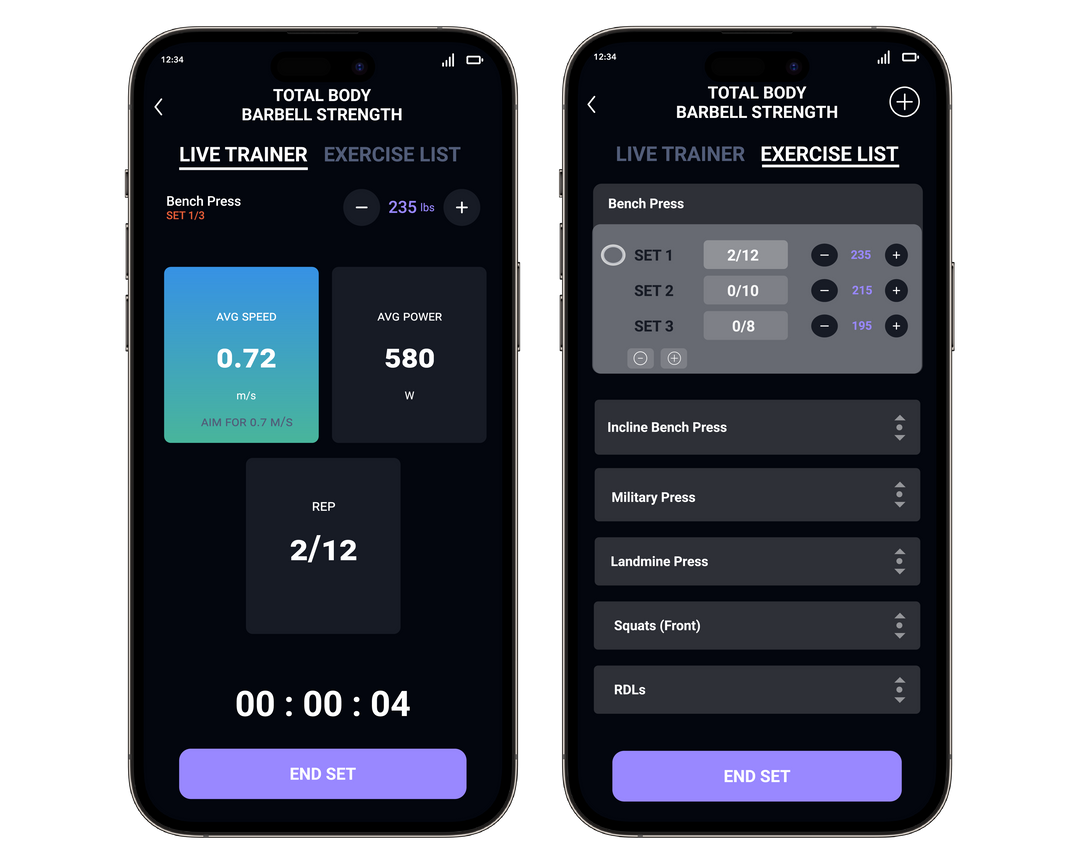 minimizing the need to interact with your phone
live trainer
Once you begin the workout, you'll be guided through each set, and get real-time feedback for each rep.
You can make adjustments(i.e. add/delete set, add another exercise) to the workout at any time.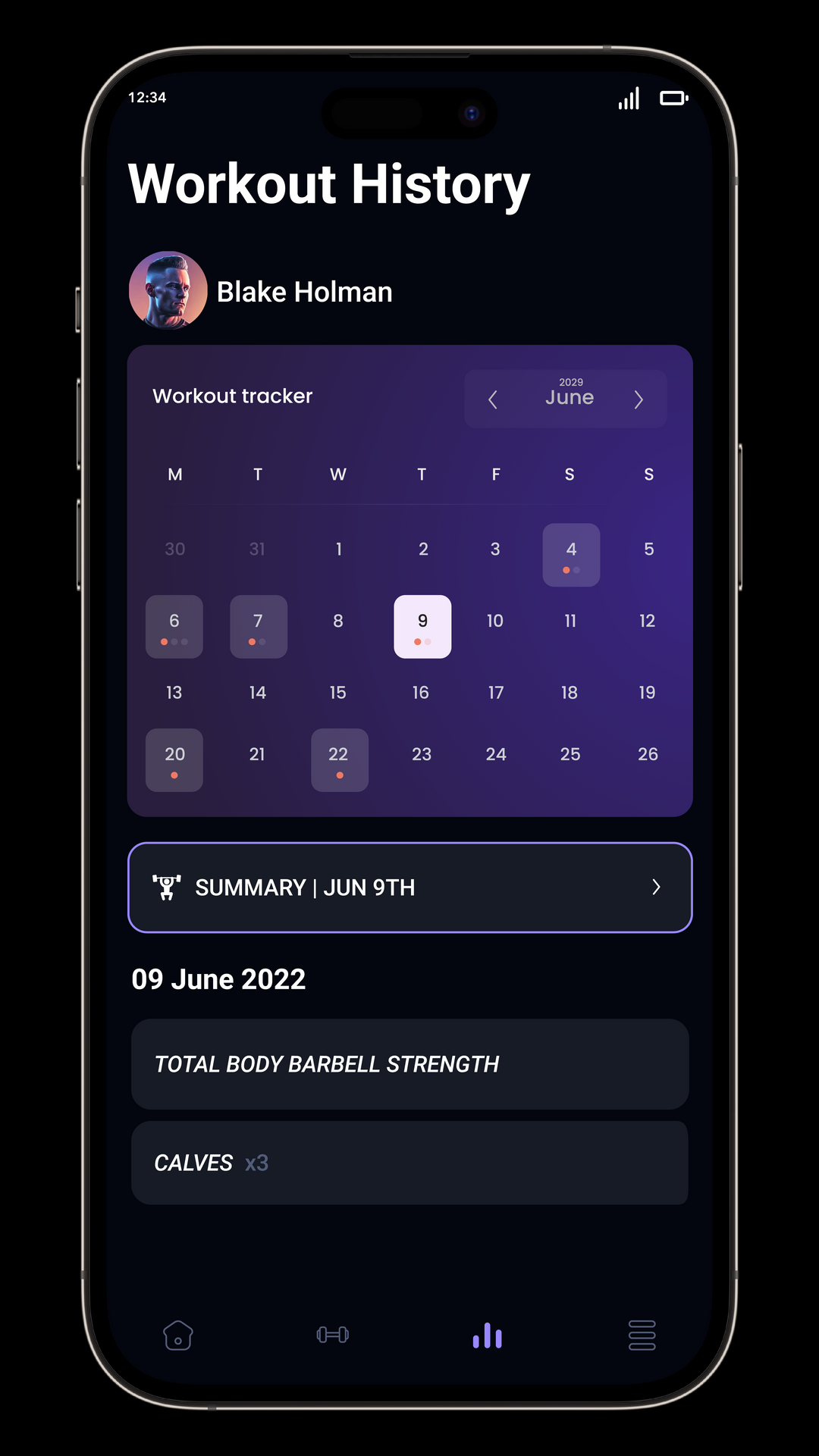 workout history
your hard work, in detail
Tap on each past workout to get a breakdown of each exercise, and get a summary snapshot that you can save on your phone's camera roll.
Join the conversation
Be part of the community
Vote for new features
Join live stream Q&As
Receive free limited edition drops
Exchange training ideas with other high performers
need help getting set up?